Vitamins, minerals and trace elements - all these micronutrients are essential to support your immune system. In times of Corona, the fruit and vegetable counter at your local supermarket is constantly empty? Then supplements can help keep your immune system on its toes. Find out here which are the most important ones!
Table of contents
1. Vitamins for your immune system
The German Society for Nutrition (DGE) recommends that everyone should eat at least two portions of fruit and three portions of vegetables a day. Why? They contain a lot of vital substances that ensure a balanced micronutrient balance and support your immune system. [1] Many of them you cannot produce yourself, so you have to take them in with your food, which is an important part of prevention.
Especially now that the corona virus is spreading, these vitamins should receive special attention from you because of the following functions in your body:
1.1 Vitamin C
The immune vitamin that is naturally found in sea buckthorn, rose hips and peppers is your partner in crime when it comes to maintaining your defences. It also supports you during and after intensive workouts, so that you stay awake and full of energy - even in the home office. [2]
1.2 Complex vitamin B
B vitamins are water-soluble, which is why your body cannot store and stockpile them. If you don't want to get infected, make sure you take regular folate (and especially vitamins B6 and B12) in addition to thorough hygiene. [2]
1.3 Vitamin A
The fat-soluble vitamin, which you may also know in its precursor beta-carotene, not only maintains your immune system, but also your bones and teeth. So make sure you take it in sufficient quantities, if necessary also via supplements. [2]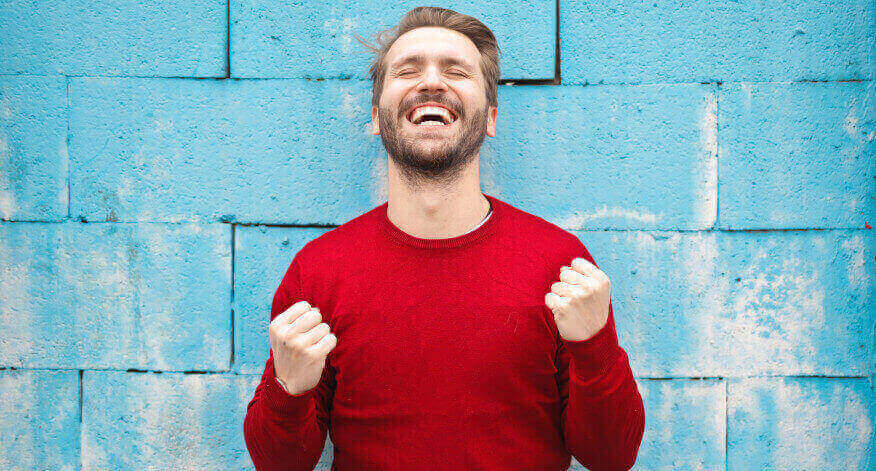 1.4 Vitamin D
Vitamin D is also indispensable for your immune system. Especially when you are avoiding to go out the door to slow down the spread of the corona virus, vitamin D supplementation is very useful. Because: normally your body produces most of the vitamin D itself - under the influence of sunlight on your skin. If you don't get out as often as you should, vitamin D supplements can help cover your needs. [3]
2. Minerals
Minerals are also perfectly suited to do something good for your immune system in critical times like now in the corona crisis. Now you can find out which ones are really important:
2.1 Iron
Not only women know about the importance of iron. In the right concentration, the metal from iron-rich foods such as basil, pumpkin seeds and lentils not only supports your cognitive abilities and gives you enough energy, but also helps shield you from unwanted pathogens. Especially in a vegetarian diet, iron intake via dietary supplements can therefore be useful. [4]
2.2 Zinc
The trace element zinc is essential for you, which means: you are not able to form it yourself, but you absolutely need it. So whenever possible, take pulses and beef or supplement it. Why is zinc so important? It not only supports your immune system, but also your skin function and wound healing. A real all-rounder as you can see. [4]
3. Omega-3 fatty acids
Unhealthy fatteners? Nope, not at all. Because it's the kind of fat that matters. The polyunsaturated omega-3 fatty acids are essential for your immune system, among other things, as researchers have now discovered. This is because they are actively involved in curbing inflammatory reactions by contributing important elements for the so-called resolvins and proteins (anti-inflammatory substances). They are therefore urgently needed for growth and repair processes. [5]
Since you cannot produce omega-3 fatty acids yourself, you should pay attention to what you eat. This way you can make sure that you cover your daily requirements. Omega 3 is mainly found in fatty sea fish or algae.
4 Sources
[1] DGE e. V., 5 am Tag, https://www.dge.de/ernaehrungspraxis/vollwertige-ernaehrung/5-am-tag, abgerufen am 18.3.2020
[2] Verbraucherzentrale NRW (2018), Empfehlungen für die Vitamin-Versorgung, https://www.verbraucherzentrale.de/sites/default/files/2
[3] Robert Koch-Institut (2019), Antworten des Robert Koch-Instituts auf häufig gestellte Fragen zu Vitamin D, https://www.rki.de/SharedDocs/FAQ/Vitamin_D/Vitamin_D_FAQ-Liste.html, Stand: 25.1.2019
[4] Pharmazeutische Zeitung online (Hrsg.) Zink und Eisen - Stark fürs Immunsystem. https://ptaforum.pharmazeutische-zeitung.de/ausgabe-182014/stark-fuers-immunsystem/, Stand: 26.11.2014
[5] Werz, O., Gerstmeier, J., Libreros, S. et al. (2018) Human macrophages differentially produce specific resolvin or leukotriene signals that depend on bacterial pathogenicity. Nat Commun 9, 59, https://doi.org/10.1038/s41467-017-02538-5