Halloween is just around the corner and we have the perfect recipe for you! The Halloween Rocket Latte with our MCT oil not only tastes incredibly good but is also the right energy kick for the current season. Whether as a change to Bulletproof Coffee in the morning or as a wake-up ketosis kick, our self-created Halloween Rocket Latte is ideal for you and gives you the power you need.

The recipe:
- 1 cup of fresh coffee / 1 double espresso
- 200 ml almond milk (unsweetened)
- 2 tsp pumpkin puree
- 1/2 tsp gingerbread spice
- 1-2 tsp MCT OIL
- 2 tsp pasture butter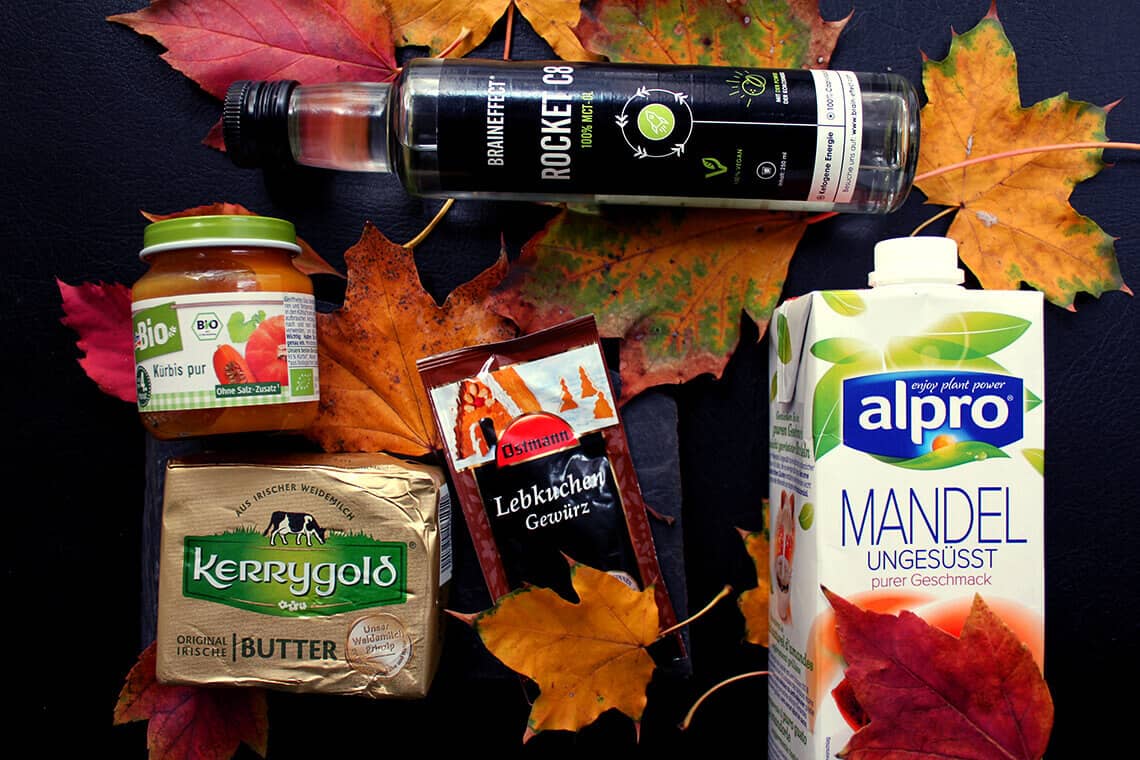 Step 1: Brewing coffee
The first thing you do is brew fresh coffee. Depending on whether you drink it rather strong or mild, you can also make yourself an espresso. It is also entirely up to you what kind of coffee you use. Just pick your favourite coffee here.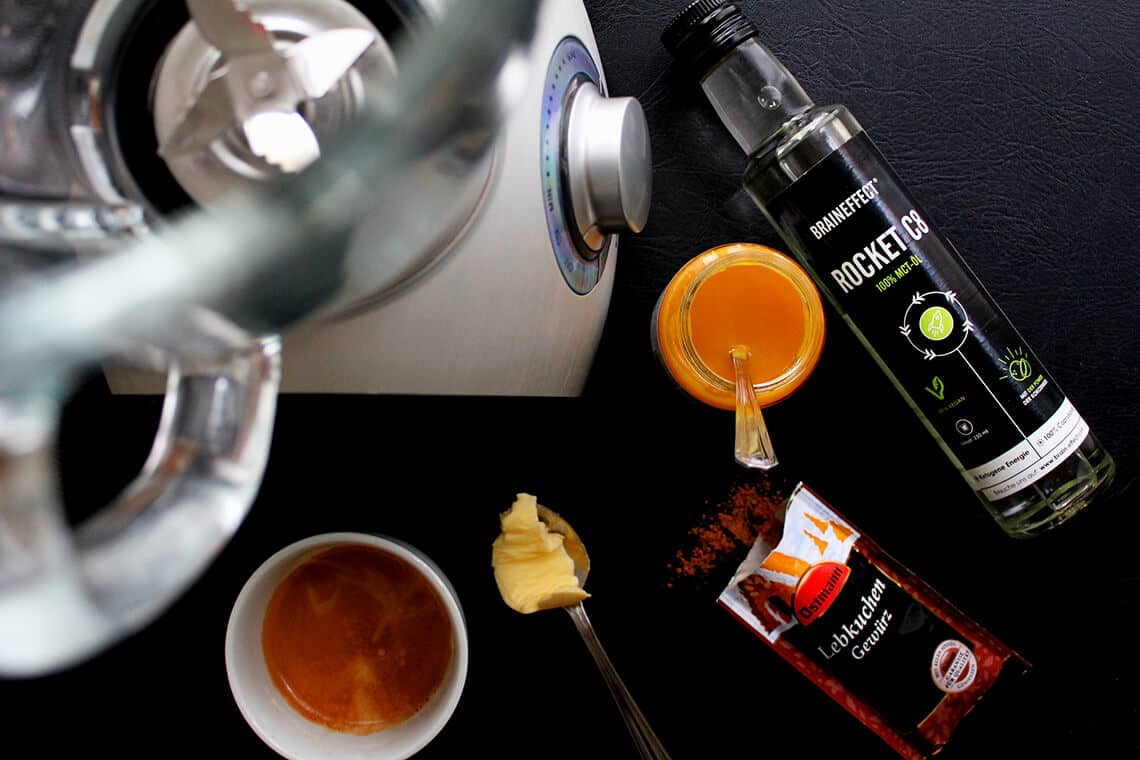 Step 2: Mixing
It's hard to believe, but you have already overcome the hardest part of the recipe. The remaining ingredients (except for the almond milk!) are simply put into a blender in the right quantities and off you go - mix it, baby! Don't forget the MCT oil, because it gives you the power boost.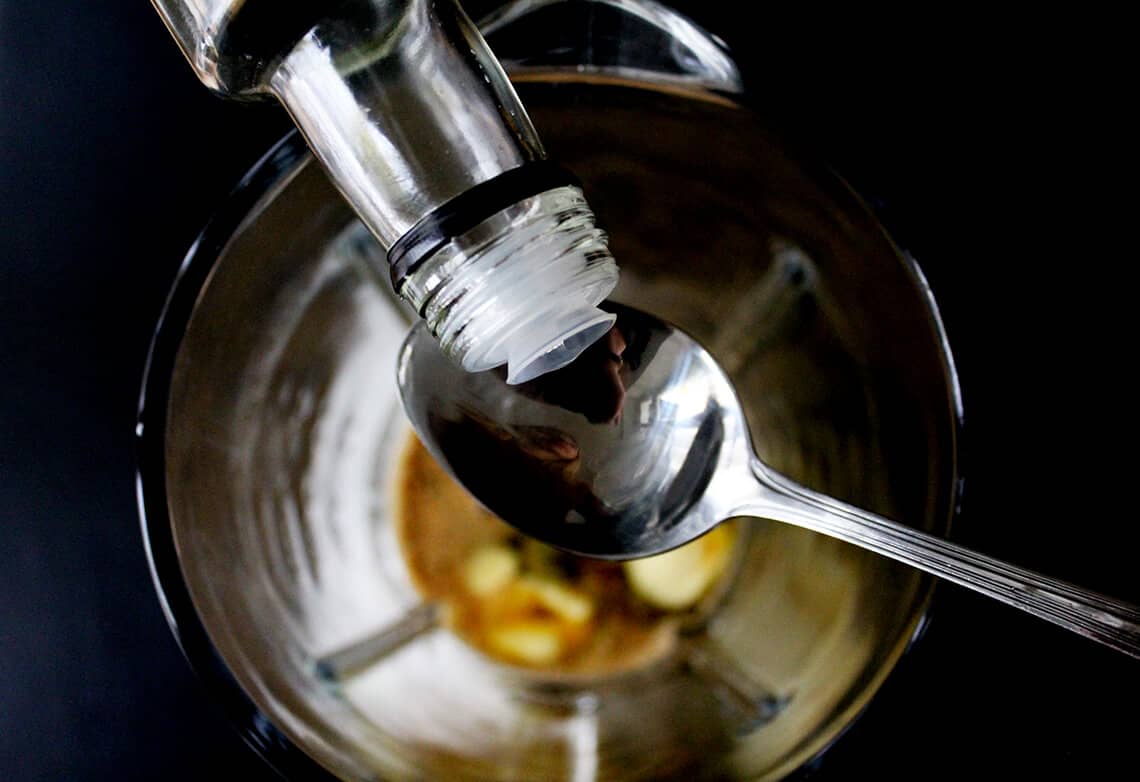 Step 3: The topping
Now only the topping is missing. Simply heat the almond milk, froth it up and pour it over the coffee mix. It is best to use unsweetened almond milk because doing without sugar means that your body can draw its energy from the so-called ketone bodies, which are the much faster energy suppliers compared to glucose. Now you sprinkle your power drink with cinnamon and that's it!
Tip: If the Halloween Rocket Latte is not sweet enough, you can sweeten it with xylitol sugar. This is now also available in drugstores.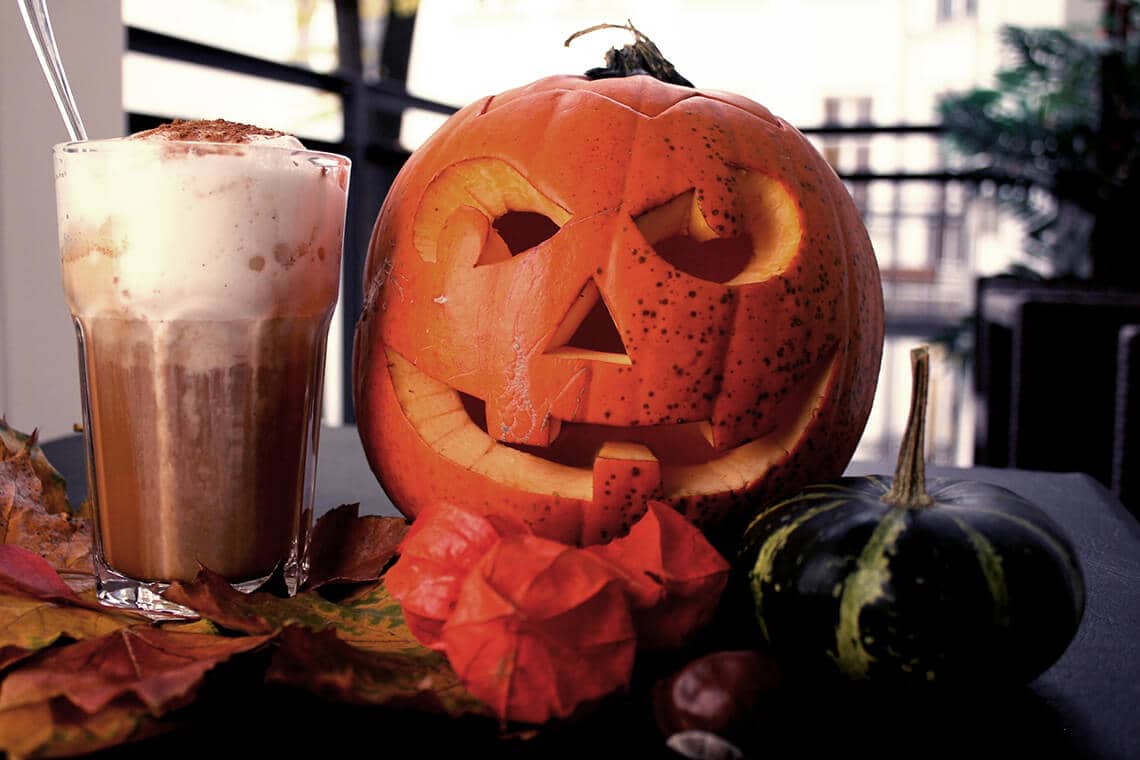 Merken
Merken
Merken
Merken
Merken
Merken
Merken
Merken