Keto boost with astaxanthin
100% C8 fatty acids from coconut
With the anti-inflammatory antioxidant astaxanthin
Unflavoured
Delivery time: 3-6 days within Europe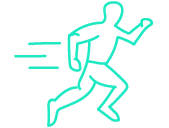 Power & Antioxidants
from Astaxanthin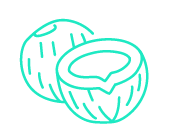 MCT made from
100% coconut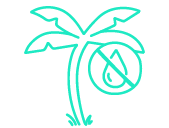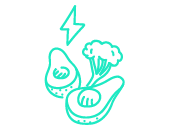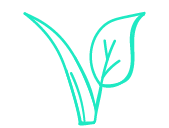 FUEL YOUR AMBITIONS WITH FAT
Our high-quality MCT oil made from 100% caprylic acid
Are you a keto lover, high performer or everyday hero with an extra need for high-quality energy? Get the secret weapon for even more power now and get started right away! The C8 fatty acids, obtained 100% from high-quality coconuts, provide your hungry body with pure power from fat, which is converted into ketone bodies in your body.
Once your body has switched its energy metabolism to ketosis, it can generate energy from ketone bodies much faster than from glucose. And the best part is: all of this without a performance slump, as often happens with sugar.
The first MCT oil against oxidative stress
As if our MCT oil wasn't already good enough, we thought about how we could do it even better. That is why we have refined our MCT oil with the power antioxidant astaxanthin. This makes ROCKET C8 Alpha a 2-in-1 supplement.
For you, this means keto power on the one hand. On the other hand, powerful antioxidants against oxidative stress in your body.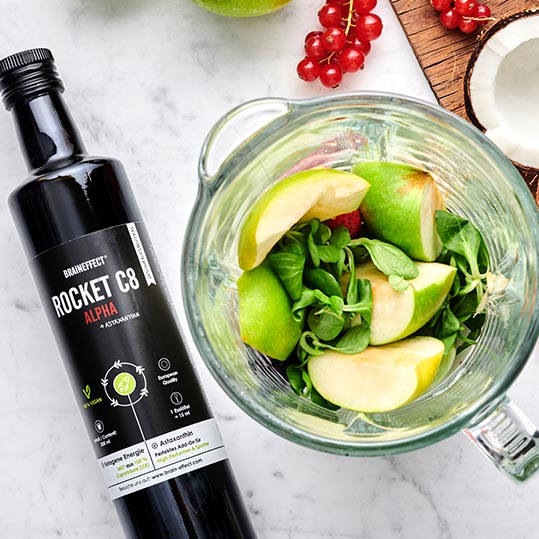 MCT OIL with caprylic acid and astaxanthin
ROCKET C8 ALPHA contains: MCT oil from coconut oil (medium-chain triglycerides from coconut; composition of saturated fatty acids: 100% caprylic acid), astaxanthin
Net filling quantity: 500 ml
Nutritional values
Nutritional value

per 100 ml

per 15 ml

Energy (kJ/kcal)

3460 / 827

519 / 124

Fat (g)

93

14

-

thereof saturated fatty acids (g)

93

14

Carbohydrates (g)

0

0

-

thereof sugar (g)

0

0

Fibre

 (g)

0

0

Protein

(g)

0

0

Salt (g)

0

0
Ingredients ROCKET C8 ALPHA
| | | |
| --- | --- | --- |
| Ingredients | per 100 ml | per 15 ml |
| Astaxanthin | 26,7 mg | 4 mg |
Dosage:
Daily or as required, take 1 tablespoon (15 ml) pure, in muesli or smoothie.
Note:
Food supplements do not replace a balanced and varied diet or a healthy lifestyle. Consume no more than the recommended daily intake. Keep out of the reach of children.
Storage:
Make sure that you always store the product dry and cool.
Our Tip:
The MCT oil makes itself perfect in your coffee for breakfast, as it is absolutely tasteless: mix it with your coffee and start the day full of keto power. You need your portion of MCT oil in the afternoon? Then mix your salad dressing with ROCKET C8 ALPHA and refine it with high-quality C8 fatty acids and the extra portion of antioxidant power.
FOR WHOM IS THE ROCKET C8 ALPHA SUITABLE?
ROCKET C8 ALPHA is perfectly suited to the needs of keto lovers, high performers, everyday heroes and office athletes. If you want to consistently eat less carbs and still have enough energy to achieve all your personal goals, you can rely on ROCKET C8 ALPHA. It supports you in the formation of valuable ketone bodies, which give you the necessary kick to really get going.
HOW DO I USE ROCKET C8 ALPHA?
Although ROCKET C8 ALPHA is made from high quality coconuts, it actually tastes of nothing. With the ROCKET C8 ALPHA you'll be an absolute giant in terms of performance! Add it to your smoothie in the morning or salad dressing for lunch as an absolute secret ingredient. Just add a maximum of 1 tablespoon of ROCKET C8 oil per day to the meal of your choice and feed your cells with valuable energy.
HOW DO I BENEFIT FROM ASTAXANTHIN?
Astaxanthin is extracted from algae and is one of the carotenoids, which is why it has a beautiful rust-red shimmer. It is therefore a secondary plant substance, also known as an antioxidant. Antioxidants capture free radicals in your body and render them harmless, freeing your cells from oxidative stress.
WHY DOES ROCKET C8 ALPHA NOT MAKE YOU FAT?
Whoever wants to give everything mentally and physically needs energy. You can get this from carbohydrates or from fats. The main consumer is always your brain. It eats the most power because it is the control center for most of the processes in your body. That fat really makes you fat is a long outdated assumption. Firstly, you need the good fats to absorb fat-soluble vitamins, for example, and secondly, these healthy fats make you full faster than carbohydrates. Since your body also needs longer to digest them, you will also stay full longer. If the total calories fit, then fat does not make you fat at all!
More Information

| | |
| --- | --- |
| Inhalt | Content: 500 ml |
| Grundpreis Angabe | EUR 59,80 / 1L |
| Dosage form | Oils & Sprays |
| Diets | Gluten-free, Ketogenic, Lactose-free, Low Carb, Vegan, Vegetarian |
| Your goals | Energy |
| Bestellung ab Donnerstag 10 Uhr bis Montag 16 Uhr | 2-3 days |
| Lieferzeit | 2-3 days |