Your healthy fast food
High in protein and fiber

10 portions (

Chocolate-Coconut-Flavour)

Chocolate-Coconut Flavour
Regular Price
€29.90
Special Price
€19.90
Delivery time: 3-6 days within Europe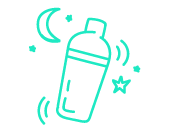 Light evening snack with proteins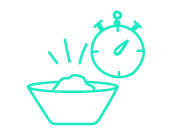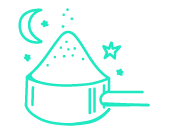 Special ingredients
for the evening hours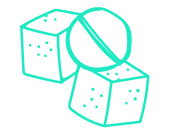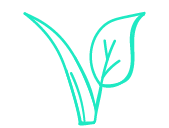 100 % plant based
protein sources
Shake off your day
Finally after work! After a successful day with many meetings and an evening workout, you throw all your things in the corner at home. Your stomach answers with a grumble. Hunger!
A look in the fridge reveals you a yawning emptiness. Start again? No way! Unhealthy Fast Food? Nope, your body deserves better! Your solution: NIGHT MODE!
Your late night snack without a guilty conscience
NIGHT MODE provides you with vegan proteins and valuable fiber, without any industrial sugar.
The special BRAINEFFECT Night Time Blend of ashwagandha and lemon balm as well as magnesium for your nerves make this shake the perfect companion for your evening routine.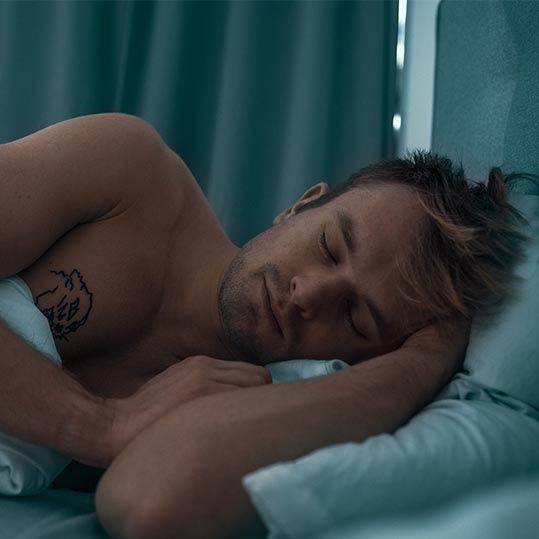 Dietary supplement with vegetable proteins, plant extracts, magnesium and sweeteners (530 g per can)
NIGHT MODE contains: Carob Bean Protein, Sunflower Protein, Pea Protein, Hemp Protein, 9,4 % strongly de-oiled Cocoa Powder, 7,6 % Grated Coconut, de-oiled Flax Flour, 5 % Coconut Milk Powder, Thickener: Guar Gum, Ground Cinnamon Bark, Natural Flavouring, Magnesium, Ashwagandha Extract, Ground Lemon Balm Leaves, Passion Flower Extract, Sweetener: Steviol Glycosides
Recommended daily dose (= portion): 53 g.
Nutrition table
Nutritional value
per portion
(% NRV*)
per 100 g

Energy (kJ/kcal)

858 / 206 

1618 / 388

Fat (g)

8,1 (12 %)

15

- of which saturates

 (g)

4,7 (24 %)

9

Carbohydrates (g)

5,5 (2,1%)

10

- of which sugars (g)

2,4 (2,7%)

4,5

Fibre (g)

11 (**)

21

Protein (g)

22 (44 %)

42

Salt (g)

0,44 (7,3 %)

0,82
Ingredients NIGHT MODE
Ingredients
per portion
(% NRV*)
per 100 g

Ashwagandha Extract

350 mg (**)

660 mg

Passion Flower Extract

236 mg (**)

446 mg

Lemon Balm Leaves

250 mg (**)

472 mg

Magnesium

56,3 mg (15%)

106 mg
* Percentages for nutrient reference values (NRV) according to Regulation (EU) No 1169/2011
** No nutrient reference values (NRV) available
Application:
Mix 53 g powder (3.5 measuring spoons) with 400 ml water or unsweetened plant milk in a shaker to get a creamy drink about two hours before bedtime. Ready to drink in less than two minutes. Meal Prepping can be as simple as that!
Storage:
Make sure that you always store the product in a dark, dry and cool place.
Our tip:
The late-night snack NIGHT MODE is ideally complemented by the SLEEP SPRAY with melatonin, your sprayable sleep aid in the evening if falling asleep takes longer. Right after your workout, RECHARGE is the best choice. It provides you with zinc for your immune system and many important amino acids.
Note:
Dietary supplements are not intended to be used as a substitute for a balanced and varied diet as well as a healthy lifestyle. The recommended daily dose should not be exceeded.
WHO IS NIGHT MODE FOR?
Are you a committed office athlete, high performer or ambitious athlete and it seems that every day simply doesn't have enough hours? A healthy lifestyle is important to you, but unfortunately, there is often not enough time for shopping? You still pay close attention to what you eat, because you know that your food is your fuel, even in the evening. NIGHT MODE is made for people like you. Easy. Functional. Delicious.
WHEN SHOULD I DRINK NIGHT MODE AT THE LATEST IN ORDER TO SLEEP WELL?
A stomach that is involved in digestion can either keep you from sleeping or be associated with restlessness. Not the best if you want to get up fit from bed on the following day. To avoid this, we recommend to take NIGHT MODE at least two hours before bedtime. In this way your body will have enough time to process the ingested food and you can sleep without stomach heaviness.
WHICH PLANT MILK IS RIGHT FOR NIGHT MODE?
If you strictly pay attention to your calorie intake and just want to have a small snack in the evening, 400 ml of water is the right choice. This way you get about 200 kcal. If you want it to be a little more filling, you can also use plant milk. Better if unsweetened. Everything else is left to your individual sense of taste. Whether oat, almond or coconut milk - just choose by guess and by gosh. Anything you like is allowed!
CAN I COMBINE NIGHT MODE WITH BRAINEFFECT SLEEP?
Establishing the right routines is crucial on the way to the best version of yourself. This applies to the start of the day as well as to the end of it. If you don't want your late workout and answering the last mails to take your sleep away, you can easily combine NIGHT MODE with SLEEP, which contains the sleep hormone melatonin and shortens the time you need to get asleep.
CAN I DRINK NIGHT MODE IN THE MORNING OR DURING THE DAY?
The BRAINEFFECT Night Time Blend has been specially conceived for the evening. Nevertheless, you can take the shake at another time without problems. You profit from its ingredients also during the day!
More Information

| | |
| --- | --- |
| Geld-Zurück-Garantie Satz | with money-back guarantee |
| Inhalt | Content: 10 servings (530 g) |
| Grundpreis Angabe | EUR 6,58 / 100 g |
| Dosage form | Drinks & Drink powders |
| Diets | Gluten-free, Lactose-free, Low Carb, Vegan, Vegetarian |
| Your goals | Sleep & Recovery |
| Bestellung ab Donnerstag 10 Uhr bis Montag 16 Uhr | 2-3 days |
| Lieferzeit | 2-3 days |