Mental power when it matters
With vitamin B5 for concentration
Without caffeine
Innovative formula made from brahmi, ginkgo and citicoline
Delivery time: 3-6 days within Europe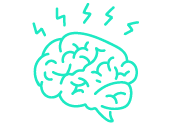 Power combination of
Brahmi, Citicolin, Ginkgo
& Vit B5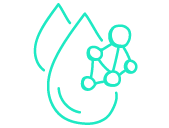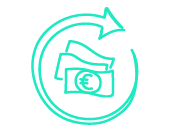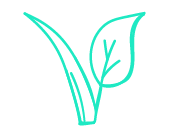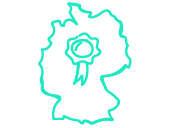 Developed and tested
in Germany
Your goals, your FOCUS
Whether in the office, in your main project, at a crucial moment or during everyday life: focus is required everywhere. Do you sometimes find it difficult to stick with it? Then FOCUS with vitamin B5 is your best friend from now on. The concentration vitamin helps you to stay focused and to perform right when it matters.
# GetSh*tDone Stay tuned - consistency is the key
Each FOCUS capsule contains pantothenic acid to support mental performance and the ability to concentrate. Include also: brahmi, ginkgo and citicoline. And as stay tuned always pays off, we recommend that you go through the full 30 days of FOCUS and activate your free online coach. It will be worth it.
Nutritional supplement with plant extracts, Citicoline Cognizin® and vitamins (60 capsules per pack)
FOCUS contains: Citicoline-Cognizin® (CDP-choline)¹, acetyl-L-carnitine, brahmi extract (bacoba monnieri), hydroxypropylmethylcellulose (vegan capsule shell), ginkgo biloba extract, panax ginseng extract, natural orange flavour, pantothenic acid, black pepper extract, vitamin B12 (methylcobalamin)
¹Cognizin® is a registered trademark of KYOWA HAKKO BIO CO. LTD
Ingredients FOCUS
| | | |
| --- | --- | --- |
| Ingredients | per 2 capsules (daily dose) | %NRV* |
| Citicholine (CDP-Cholin) | 500 mg | ** |
| acetyl-L-carnitine | 250 mg | ** |
| brahmi extract (bacopa monnieri)    | 150 mg | ** |
| ginkgo biloba extract | 100 mg | ** |
| panax Ginseng extract | 100 mg | ** |
| pantothenic acid | 12 mg | 200 % |
| black pepper extract | 5,3 mg | ** |
| - of which piperine | 5,0 mg | ** |
| vitamin B12 (methylcobalamin) | 3,0 μg | 120 % |
* Percent nutrient reference values (NRV) according to Regulation (EU) No 1169/2011
** No nutrient reference values (NRV) available
Dosage:
Take 2 capsules a day in the morning or at least 60 minutes before the concentration phases with plenty of water.
Usage:
FOCUS is designed for daily use. The monthly pack contains 60 capsules and should be taken constantly in order to achieve an effect.
 
Note:
Food supplements do not replace a balanced and varied diet or a healthy lifestyle. Consume no more than the recommended daily intake. Keep out of the reach of children.
HOW EXACTLY DOES FOCUS WORK?
Our high-quality formula of plant extracts and vitamins does what energy drinks would like to do. In order to achieve the optimum effect, FOCUS should be used for at least 25 days. Our power formula was developed by sports doctors and nutritionists and tested by top athletes and entrepreneurs.
WHY DOES FOCUS NOT CONTAIN CAFFEINE?
FOCUS is your mental performance support without the use of stimulants. We do not use caffeine because we do not need any stimulants that stimulate the adrenaline system. Even a small dose of caffeine can cause negative side effects. Who needs those negative effects at that crucial moment in the competition, while presenting your project, or in an exam? Not our customers. This is why FOCUS has 0% caffeine, because we believe each person should self-monitor their daily caffeine amount. Do you love coffee? Then enjoy it together with FOCUS and get started.
WHAT PRODUCT CAN I COMBINE WITH FOCUS?
FOCUS can be combined with any other of our BRAINEFFECT products. All our products can either be taken individually or as a total concept for improving mental performance.
Particularly potent is the combination of our product AWAKE with FOCUS. You can precisely control your caffeine intake in this way. In combination with AWAKE (includes vitamin B6), you're not only awake, but also have the focus you need. When taking FOCUS, you should not consume more than 100 mg of caffeine per day so as not to overload your nervous system.
More Information

| | |
| --- | --- |
| Geld-Zurück-Garantie Satz | with money-back guarantee |
| Inhalt | Content: 60 capsules (41 g) |
| Grundpreis Angabe | EUR 70,48 / 100 g |
| DOSAGE FORM | Capsules |
| DIETS | Gluten-free, Ketogenic, Lactose-free, Low Carb, Vegan, Vegetarian |
| YOUR GOALS | Concentration |
| Bestellung ab Donnerstag 10 Uhr bis Montag 16 Uhr | 2-3 days |
| Lieferzeit | 2-3 days |