Plant power for the brain with DHA
Refuel DHA for your brain performance

Contains highly concentrated omega-3 fatty acids from algae

Support your immune system
Delivery time: 3-6 days within Europe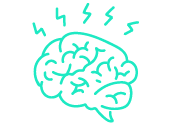 EPA und DHA
for your brain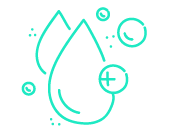 Rich in omega-3
unsaturated fatty acids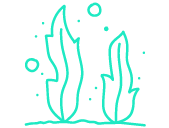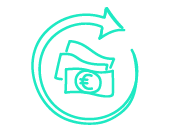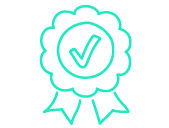 From controlled,
safe production
SUPPORT FOR YOUR PLANT BASED NUTRITION
Plant support for your mental performance
Nutrition experts recommend eating fish once or twice a week to get essential omega-3 fatty acids. Fish is not your thing? This is exactly why we developed ESSENTIALS VEGAN OMEGA 3.
Natural algae oil provides you with the high-quality omega-3 fatty acids eicosapentaenoic acid (EPA) and docosahexaenoic acid (DHA), which are the secret of your mental performance.
They give your brain what it needs for concentrated work or a focused workout. And your heart takes benefits too.
Be Smart. Be Strong.
With a functioning immune system, you are able to reach your full potential. The polyunsaturated fatty acids EPA and DHA are also involved in this.
They regulate numerous metabolic processes that are related to your immune system. This is exactly why you should regularly incorporate the essential oils into your diet! Nutritional supplement with algae oil (60 capsules per pack)
ESSENTIALS VEGAN OMEGA-3 contain: algae oil (96,3 % algae oil, sunflower oil, natural aroma, antioxidant: extracts containing tocopherol, ascorbyl palmitate), capsule shell (humectant: glycerin; thickening agent: modified corn starch, carrageenan; water, acidifier: sodium carbonat)


Ingredients ESSENTIALS VEGAN OMEGA-3
Ingredients
per 2 capsules
(recommended daily dose)

Omega 3 algae oil

1668 mg

- of which DHA

500 mg

- of which EPA

250 mg
Usage:
Each pack contains 60 capsules. We recommend taking a maximum of two capsules with some liquid and without chewing every day.
Note:
Food supplements don't replace a balanced and varied diet or a healthy lifestyle. The recommended daily intake must not be exceeded. Keep out of the reach of children.
Storage:
Make sure you always keep the product dry and cool.
Our tip:
VEGAN OMEGA 3 can be ideally combined with VEGAN BASICS, which contains the best of over 19 fruit, vegetable and sprout extracts. You don't get enough sunlight? Then the VITAMIN D3+ OIL is your solution. It supports your immune system with liquid sun rays and the power-vitamin K2.
WHO IS VEGAN OMEGA 3 SUITABLE FOR?
Long-chain, unsaturated fatty acids are an important factor in a balanced diet. They provide the brain with the important fatty acids EPA and DHA and are mainly found in sea fishes such as mackerel and salmon.
If you live vegan and abstain from animal foods, the VEGAN OMEGA 3 capsules are your solution. They contain significant amounts of valuable ingredients, so that you get exactly what you need to perform. Every day!
WHAT MAKES THE ALGAE IN VEGAN OMEGA 3 SO SPECIAL?
The algae oil in VEGAN OMEGA 3 is obtained from cultured microalgae in a closed bio-fermenter without light irradiation. This avoids pollution, thus preserving the product's high quality.
WHAT IS THE IODINE CONTENT IN VEGAN OMEGA 3?
Iodine is an important, essential trace element that is needed for the production of various hormones. The body is unable to produce it, so you have to ingest it through food. Too much of it, however, can have negative effects on you. That's why we pay close attention to the iodine content of our algae.
They are bred in a closed system and fed with a special nutrient solution. During our carefully monitored production process, we ensure that they don't accumulate iodine until the oil finally gets into the capsules.
CAN I COMBINE ALL ESSENTIALS WITH EACH OTHER?
The products in our Essentials Line together form the foundation for your successful day. They give you all the basic nutrients you need to be optimally provided if you miss out on a healthy and balanced diet in challenging times. All ingredients are coordinated so that they complement each other ideally.
More Information

| | |
| --- | --- |
| Geld-Zurück-Garantie Satz | with money-back guarantee |
| Inhalt | Content: 60 capsules (71 g) |
| Grundpreis Angabe | EUR 49,15 / 100 g |
| DOSAGE FORM | Capsules |
| DIETS | Gluten-free, Ketogenic, Lactose-free, Low Carb, Vegan, Vegetarian |
| YOUR GOALS | Essentials |
| Bestellung ab Donnerstag 10 Uhr bis Montag 16 Uhr | 2-3 days |
| Lieferzeit | 2-3 days |