Vegan vitamin and mineral mix
Smart nutrient complex for your vegan diet
Incl. Vitamin B2 and Vitamin B12
Sufficient for 3 months
Delivery time: 3-6 days within Europe
Vitamin B2 & B12
for your nerves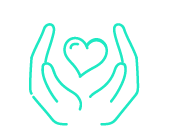 Vitamin C for
your immune system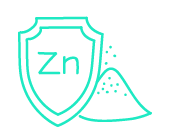 Iron & zinc as
cognitive support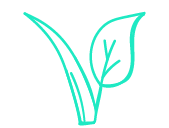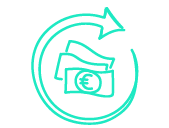 FULL SUPPORT FOR VEGAN NUTRITION
Plant-Based Performance Food
If you know which nutrients you need and if you eat consciously, you will certainly ensure that you get all the necessary nutrients even with a vegan diet. With the exception of vitamin B12: this does not occur in vegetal foods and should therefore be supplemented by vegans.
Our VEGAN BASICS support vegetarians or vegans with vitamins and minerals that are often missed out in a plant-based diet. In addition to vitamin B2 and vitamin B12, you also get vitamin C, iron and zinc with just one capsule a day and you'll be ready for any challenge.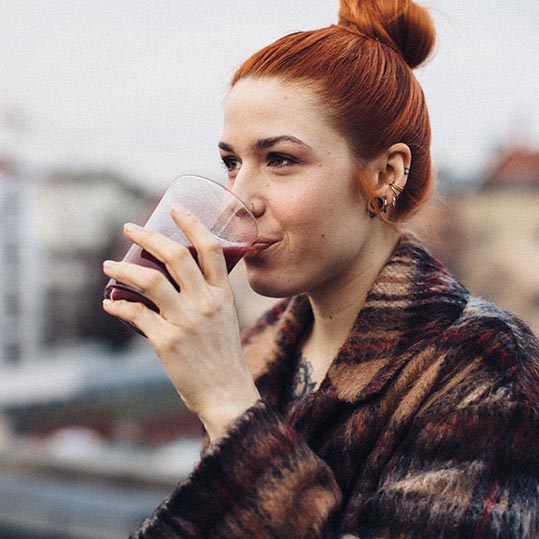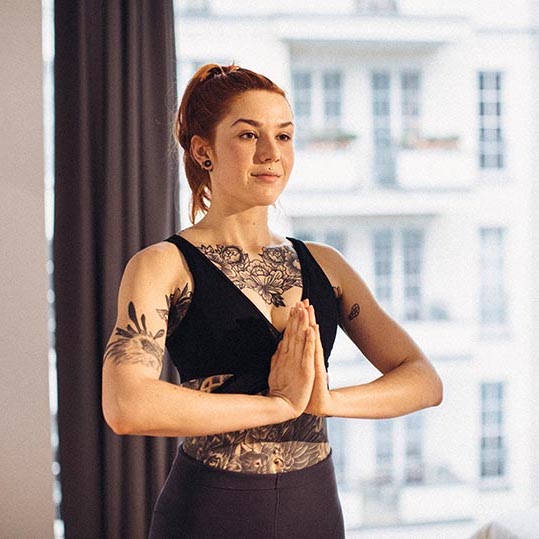 B vitamins - little helpers for more vegan power
Vitamin B12 is very important for vegans, as too little of it is absorbed in a purely plant-based diet. The DGE (German Nutrition Society) therefore recommends vegans to permanently supplement vitamin B12.
It gives you the energy for everything you plan to do and provides that you keep your nerve even in critical situations. In case you get down, it faces your tiredness too. It also contains vitamin B2, which helps you keep track of things and protect your cells from oxidative stress.
Dietary supplement with vitamins and minerals (90 capsules per pack)
ESSENTIALS VEGAN BASICS contains: Camu-Camu Fruit Extract (contains 25 % Vitamin C), Rice Flour, Hydroxypropylmethylcellulose (plant-based capsule shell), Ferrous Bisglycinate, Zinc Bisglycinate, Cyanocobalamin (Vitamin B12), Riboflavin (Vitamin B2), Methylcobalamin (Vitamin B12)
Ingredients VEGAN BASICS
Ingredients

per capsule
(recommended daily dose)

% NRV*

Vitamin B12

10 µg

400 %

Riboflavin

1,4 mg

100 %

Camu-Camu-Fruit Extract

190 mg

**

- of which Vitamin C

47,5 mg

59 %

Iron

7,0 mg

50 %

Zinc

5,0 mg

50 %
* Percentages for nutrient reference values (NRV) according to Regulation (EU) No 1169/2011
** No nutrient reference values (NRV) available
Suggested use:
Each pack contains 90 capsules. Take 1 capsule per day, without chewing and with plenty of liquids.
Note:
Food supplements do not replace a balanced and varied diet or a healthy lifestyle. The recommended daily intake must not be exceeded. Keep out of the reach of children.
Storage:
Make sure that you always store the product in a dark, dry and cool place.
Our tip:
The VEGAN BASICS are ideally complemented by GUARD, which provides your intestine with an extra portion of calcium ensuring thus a good gut feeling. In addition, MOOD supports you with its 20 happy ingredients with high-dose plant extracts and amino acids.
WHO IS VEGAN BASICS SUITABLE FOR?
Too few important micronutrients are included in a vegetarian or vegan diet if you feed yourself unbalanced, as vitamin B12, iron and vitamin D are only contained in small amounts in many plant-based foods.
That's why we developed VEGAN BASICS. It contains the vitamins and minerals that can be missed out on a plant-based diet. So that you can focus on the important things in life.
CAN I LIVE VEGAN WITHOUT MISSING ANYTHING?
Those who have discovered the vegan cuisine, do not use any animal source foods. This is usually due to health or ethical reasons. The daily energy requirement is exclusively covered by plant products: fruits, vegetables, whole grains and legumes are the general nutrients.
However, excluding milk and meat products can result in a nutritional deficiency if you do not pay attention to a balanced diet.
The Health Insurance "Techniker Krankenkasse" advises vegans to keep an eye on vitamin B12, vitamin D, iron and iodine in order to be provided with everything necessary.
IS VITAMIN B12 VEGAN? WHICH DOSE IS THE RIGHT ONE?
In particular, vitamin B12 is found in food of animal origin such as eggs, milk and liver. In a vegetarian or vegan diet, the essential B vitamin, which is involved in various processes in your body, is therefore of particular interest.
In order to meet your daily needs, the DGE (German Society for Nutrition) recommends adults to ingest 3 µg vitamin B12. The need for vitamin B12 is slightly increased during pregnancy (3.5 µg).
If you are following a vegetarian or vegan diet, in order to keep your vitamin B12 balance under control, you can use VEGAN BASICS. With just one capsule a day, you can comfortably and quickly absorb 400 percent of your daily needs.
WHAT IS COBALAMIN?
Cobalamin is the chemical name for vitamin B12. It is water-soluble, is sensitive to light and can be naturally produced by the bacteria in your intestine. However, you cannot take full advantage of this, which is why it can be ingested from food containing vitamin B12 or dietary supplements.
If you decide to supplement your vegan diet with vitamin B12, you will quickly find out that there are different forms of cobalamin. VEGAN BASICS contains cyanocobalamin and methylcobalamin. They differ from each other simply by their chemical structure.
More Information

| | |
| --- | --- |
| Primary Badge | Vegan |
| Inhalt | Inhalt: 90 Kapseln (42g) |
| Grundpreis Angabe | EUR 473,81/1kg |
| Delivery Time | 2-3 days |
| Dosage form | Capsules |
| Diets | Gluten-free, Ketogenic, Lactose-free, Low Carb, Vegan, Vegetarian |
| Your goals | Essentials |