Powerful minerals for the right basis
Functional minerals for high performers & athletes in stressful times

With iron and zinc for your cognitive function

With magnesium for nerves and muscles
Delivery time: 3-6 days within Europe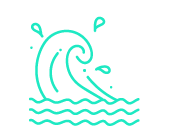 Natural calcuium &
magnesium from the sea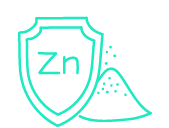 Zinc or your
immune system
Iron for
alertness & concentration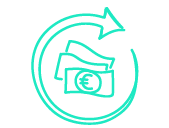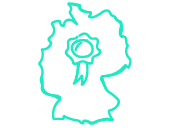 Developed and tested
in Germany
FILLED UP WITH THE ENERGY OF THE SEA
Every beginning is the right foundation
Minerals are the building blocks of life and essential for many processes in your body. Bundled in the BRAINEFFECT MINERALS, the minerals in it not only support your energy metabolism, your immune system and your nervous system, but also your muscle function.
No matter whether in everyday life or during sports, with the right dose of iron and zinc you can take your mental performance to the next level. So use the power of nature and provide your body with sufficient magnesium and calcium, gently processed directly from the sea.
The BRAINEFFECT ESSENTIALS family
The right base is fundamental for any success. Therefore, the BRAINEFFECT ESSENTIALS supplies you with nutrient power for every day. Also discover ANTIOXIDANTS, VEGAN BASICS, VEGAN OMEGA 3, KRILL BOOST und das VITAMIN D3 OIL.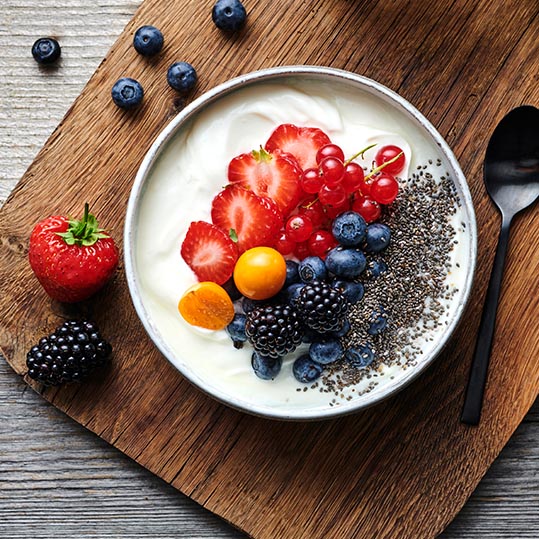 Dietary supplement with minerals
ESSENTIALS MINERALS contains: coral calcium (contains 20 % calcium and 10 % magnesium), hydroxypropylmethylcellulose (plant-based capsule shell), ferrous bisglycinate, zinc bisglycinate
120 capsules per pack
2 capsules equals daily recommended dose
Ingredients ESSENTIALS MINERALS
| | | |
| --- | --- | --- |
| Ingredients | per 2 capsules | % NRV* |
| Coral calcium | 2000 mg | ** |
| - of which calcium | 400 mg | 50 % |
| - of which magnesium | 200 mg | 50 % |
| Iron | 7 mg | 50 % |
| Zinc | 5 mg | 50 % |
* Percentages for nutrient reference values (NRV) according to Regulation (EU) No 1169/2011 (8400 kJ/2000 kcal)
** No nutrient reference values (NRV) available
Dosage:
Each pack contains 120 capsules. We recommend taking a maximum of two capsules with some liquid and without chewing every day.
Storage:
Make sure you always keep the product dry and cool.Keep out of reach of children.
Note:
Dietary supplements are not intended to be used as a substitute for a balanced and varied diet as well as a healthy lifestyle. The recommended daily dose should not be exceeded. Nor recommended for children, pregnant as well as breastfeeding women. Keep out of reach of children.
Our tip:
The MINERALS are perfectly complemented by the VITAMIN D3 OIL.
The power duo Vitamin D3 and Vitamin K2 works hand in hand. While vitamin D supports your immune system, vitamin K contributes to normal blood clotting and the maintenance of your bones. The VEGAN BASICS can also be perfectly combined with the MINERALS. They give you the nutrients you often undertake in a vegan or vegetarian diet. This includes vitamin B12 in particular.
CAN I COMBINE ALL ESSENTIALS PRODUCTS WITH EACH OTHER?
The products in our Essentials Line together form the foundation for your successful day. They give you all the basic nutrients you need to be optimally provided if you miss out on a healthy and balanced diet in challenging times. All ingredients are coordinated so that they complement each other ideally.


WHY IS THE SANGO CORAL SO VALUABLE?
The sea coral is not only full of calcium and magnesium, it is also rich of many other trace elements. Their ingredients dissolve particularly well in water, which is the reason they have a high bioavailability. Calcium and magnesium are contained in a particularly good 2:1 ratio. That's what makes them so popular.
HOW IS THE SANGO CORAL HARVESTED?
We only use dead corals. This is how we contribute to the preservation of the valuable worldwide coral reef as ecosystems. After a careful visual inspection, they are washed and processed. We attach particular importance to their gentle powdering so that all valuable ingredients are preserved. They are then carefully filled capsule by capsule.
More Information

| | |
| --- | --- |
| Pre-sale | No |
| Geld-Zurück-Garantie Satz | with money-back guarantee |
| Inhalt | Contient: 120 gélules (138,3g) |
| Grundpreis Angabe | EUR 172,81/1kg |
| Dosage form | Capsules |
| Diets | Gluten-free, Ketogenic, Lactose-free, Low Carb, Vegan, Vegetarian |
| Your goals | Essentials |
| Delivery Time | 2-3 days |