Support heart and brain with DHA
Highest concentration of omega-3 fatty acids
With the antioxidant astaxanthin
DHA for your brain, EPA for your heart
Delivery time: 3-6 days within Europe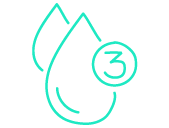 High quality
omega 3 source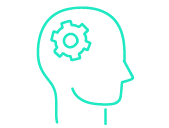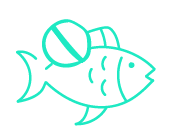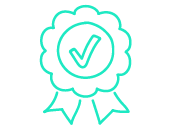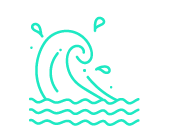 Sustainable
fishing method
WITH DHA TO SUPPORT
YOUR MENTAL PERFORMANCE
The super fatty acid omega 3

Roughly 20 % of your brain is made up of the essential omega 3 fatty acid DHA which supports the performance of your brain serving as membrane component. You want to support your thinking, your mental energy and your spiritual vitality? Then KRILL BOOST is the right choice as it provides you with valuable DHA to support brain function and EPA for your heart function. With 260 mg EPA & DHA KRILL BOOST contains the highest amount of essential omega 3 fatty acids from sustainable krill oil. This is ideal for very active people, all mind workers as well as athletes. Why supplement?

Your body cannot produce the essential omega 3 fatty acids itself, they have to be ingested through food. Fish and especially krill oil are best suited here since vegetarian omega 3 sources mainly contain the omega 3 fatty acid ALA (alpha-linolenic acid) of which only 5% can be converted into DHA and EPA by the body.  If you want to get enough omega 3 through your diet the DGE (German Nutrition Society) recommends fish about 3 times a week.

From sustainable fishing method

Our krill is caught using a new, innovative and at the same time environmentally friendly fishing method which excludes by-catch. The entire catch is traceable and the processing of the krill into KRILL BOOST takes place directly on the ships so that all the important ingredients of this great product from the depths of the Antarctic are preserved.
Nutritional supplement out of krill oil with choline and astaxanthin
(60 capsules per pack)
KRILL BOOST contains: krill oil extract (lipid extract from antarctic krill - euphausia superba), gelatine, sweeteners: glycerine, sorbitol; ethyl vanillin, water

Allergy note: contains crustaceans


Ingredients KRILL BOOST
| | | |
| --- | --- | --- |
| Ingredients | per 2 capsules | % NRV* |
| Krill oil | 1180 mg | ** |
| - of which omega 3 | 319 mg | ** |
| - of which EPA + DHA | 260 mg | ** |
| Choline | 83 mg | ** |
| Phospholipids | 661 mg | ** |
| Astaxanthin | 100 μg | ** |
* Percent nutrient reference values (NRV) according to Regulation (EU) No 1169/2011
** Nutrient refernce values (NRV) not available
Dosage:
Take 2 capsules per day unchewed with water.
Usage:
In order to achieve a sufficient supply of omega 3 fatty acids 2 capsules of KRILL BOOST should be taken daily.
Our tip:
Eat omega 3 rich foods such as cold water fish every day. If you don't like fish KRILL BOOST is your simple and high-dose omega 3 source.
Our tip for followers of low-carb & ketogenic diets:
In order to consume a healthy ratio of omega 3 to omega 6 fatty acids we recommend the regularly intake of omega 3 fatty acids as a supplement, especially for followers of low-carb & ketogenic diets. Nuts and meat which are often part of these diets contain a high proportion of omega 6 fatty acids potentially disrupting the body's healthy omega fatty acid balance.
WHAT EXACTLY IS KRILL?

Krill is small shrimp-like crustaceans. The most common type is the Antarctic krill (Euphausia superba), native to the waters of Antarctica in the Southern Ocean. The shrimp-like invertebrates live together in large flocks. Such a swarm can include around 10,000 to 30,000 of the animals per cubic metre. They feed on tiny phytoplankton and can reach a length of up to six centimetres. Krill weigh about two grams. They are an important source of food for all larger animals in Antarctica and are therefore a key species in the Antarctic ecosystem and are, based on a biomass of about 500 million tonnes, probably the most successful species in the world. Production of krill oil is therefore particularly sustainable. In addition, due to its position on the food chain, krill is the least contaminated with pollutants.


HOW DOES KRILL BOOST SUPPORT MY MENTAL PERFORMANCE?

The highly concentrated lipid extract in KRILL BOOST combines the natural power nutrients that support your mental performance. As a membrane component, DHA help our brain so that it can function. It is therefore the most valuable omega-3 fatty acid for the brain and the brain metabolism. Up to 97% of omega-3 fatty acids in the brain and up to 93% of omega-3 fatty acids in the retina consist of DHA. An adequate supply of DHA to the body is the foundation for good memory skill and good concentration. DHA can therefore also be referred to as fuel for the nerve cells. EPA protects your heart, especially when it is under great exertion such as during sports or stress. KRILL BOOST thus contains a maximum of concentrated krill oil. During production, the oil is carefully filtered and thus highly concentrated. That's why with 260mg EPA and DHA KRILL BOOST has the highest amount of the omega-3 essential fatty acids in the world.
HOW DOES KRILL BOOST MANAGE TO HAVE THE HIGHEST CONCENTRATION OF DHA AND EPA FATTY ACIDS?

Krill oil naturally contains a very high concentration of DHA and EPA fatty acids. Standardised krill oil is purified in the first step of producing KRILL BOOST. This process produces pure krill oil, which is concentrated in a further step again so that a highly concentrated lipid extract can be recovered. This particularly highly concentrated lipid extract contains the maximum amount of DHA and EPA from krill which is currently available to purchase in the European market.


WHERE AND HOW IS KRILL CAUGHT?

The fishing boats used to fish for Antarctic krill remain in the Antarctic throughout the fishing season. A basic feature of the highly sustainable eco-harvesting method is the connection of the trawl to the ship by a hose. At the end of the trawl there is a sleuse (special net) which ensures that only Antarctic krill is sucked in. This means there are no by-catches. The Antarctic krill is then pumped by water directly on board via the hose and directly processed on the ship. This ensures that only fresh raw material is used. This system allows the net to remain submerged during the whole operation. The Antarctic krill is therefore not taken on board in the net, which prevents it from being crushed and valuable nutrients destroyed. With this method of fishing the amount of unwanted by-catch is reduced to almost zero, and the sea protects it.
More Information

| | |
| --- | --- |
| Pre-sale | No |
| Geld-Zurück-Garantie Satz | with money-back guarantee |
| Inhalt | Contient: 60 gélules (50g) |
| Grundpreis Angabe | EUR 578,00/1kg |
| Dosage form | Capsules |
| Diets | Gluten-free |
| Your goals | Essentials |
| Delivery Time | 2-3 days |