An oil that does more than you expect
Natural full spectrum hemp aroma extract
100 % natural with MCT oil basis

No psychoactive effect
Delivery time: 3-6 days within Europe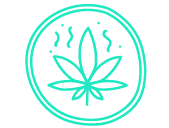 Full spectrum
hemp aroma extract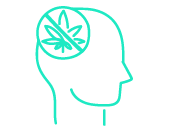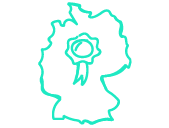 Developed and tested
in Germany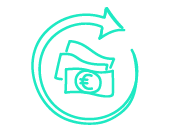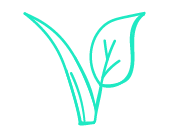 (No) life without hemp
The old agricultural crop is a hot topic but we don`t give a hemp! Our ESSENTIALS HEMP 5 gives you a daily hemp aroma kick – completely legal of course. An oil that is more potent than advertised – the inner values matter. The full spectrum hemp aroma extract is dosed dropwise tailored to your personal needs. Just drop some beneath your tongue, rinse with water and open yourself to the spicy hemp flavour. Perfect after a stressful day.
BRAINEFFECT-Hack: put ESSENTIALS HEMP 5 drops into your smoothie, porridge or evening tea to get that hemp upgrade. #EverydayIsHempDay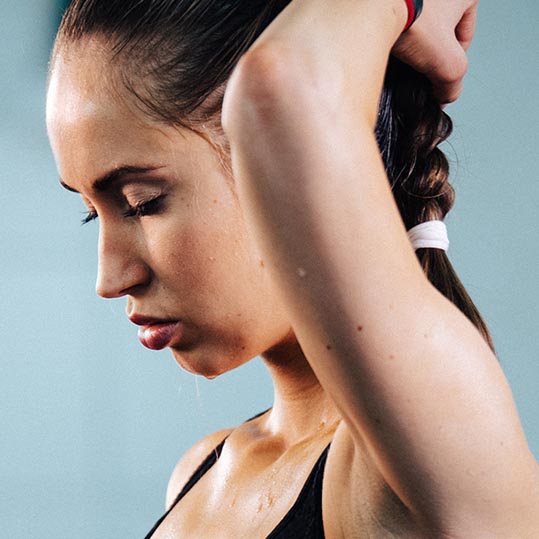 Aroma oil:10 ml (approx. 250 drops); 50 -80 servings per bottle (dependent on dosage)
HEMP 5contains: Medium chain triglyceride (MCT) oil, natural hemp leaf extract
Note:The product may contain traces of THC (∆9-THC residual content < 0.01%)

Dosage:
You love hemp as much as we do? Then pimp your favourite food or drinks with 3-5 drops of our hemp oil. Or just enjoy the hemp leaf extract pure for more intensity.  
Put drops beneath your tongue and rinse with some water. One pack contains approx. 250 drops. Shake well before use.


Storage:
Store in a dry, cool, and dark place. Consume within 3 months after opening.
Our tip:
HEMP 5 is ideally supplemented with MOOD with L-tryptophan for daily wellbeing or with FOCUS with vitamin B5 for your mental power.


Note:
The product may contain traces of THC (∆9-THC residual content < 0.01%). Do not exceed the max. daily dosage of 5 drops. Keep out of the reach of children and young people. Not suitable for pregnant women, nursing mothers, or children.
WHY IS ESSENTIALS HEMP 5 NOT INTOXICATING, IF IT IS MADE FROM HEMP?

The cannabis plant (Cannabis sativa) contains numerous substances, including the so-called cannabinoids. In addition to THC (tetrahydrocannabinol), which also has an intoxicating effect, it also includes the so-called cannabidiol, which has no psychoactive effects. The aroma extract contained in HEMP 5 is obtained from a low-THC hemp plant and contains less than 0.1% THC. The oil thus complies with the legal requirements and is not intoxicating at all, but it is all the more delicious.


HOW DOES ESSENTIALS HEMP 5 TASTE??

Since ESSENTIALS HEMP5 is obtained from the hemp plant, it has its typical taste which is often described as earthy or woody. If you don't like the taste when you put it on your tongue, you can also add ESSENTIALS HEMP5 to your drink.
WHAT'S THE DIFFERENCE BETWEEN ESSENTIALS HEMP 5 AND HANF OIL

The seeds of the hemp plant are used for the production of conventional hemp oil. As with other edible oils, the hemp seeds are pressed and the oil is extracted from them. You can buy the result in the supermarket and use it to prepare your dishes. Hemp seed oil contains important nutrients such as omega-3 fatty acids and vitamins B1, B2, and E, and is also a tasty enrichment for your meal. However, ESSENTIALS HEMP 5 is extracted from the flowers and other parts of the hemp plant. The aroma obtained is particularly flavor-intensive and leads to a real taste explosion on your tongue.


More Information

| | |
| --- | --- |
| Geld-Zurück-Garantie Satz | with money-back guarantee |
| Inhalt | Content: 50 Portions (10 ml) |
| Grundpreis Angabe | EUR 349,00 / 100 ml |
| Prozent | 5 |
| DOSAGE FORM | Oils & Sprays |
| DIETS | Gluten-free, Ketogenic, Lactose-free, Low Carb, Vegan, Vegetarian |
| YOUR GOALS | Sleep & Recovery |
| Bestellung ab Donnerstag 10 Uhr bis Montag 16 Uhr | 2-3 days |
| Lieferzeit | 2-3 days |