Your smoothie in a capsule
With the best extracted from 19 fruits, vegetables & berries varieties

Just one capsule a day / Sufficient for 2 months

Supports your immune system & reduces oxidative stress
Delivery time: 3-6 days within Europe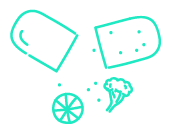 From more than 19 fruit
and vegetable varieties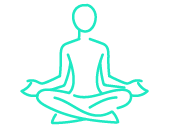 Protection against oxidative stress with vitamin C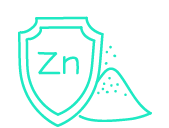 Zinc for your
immune system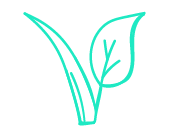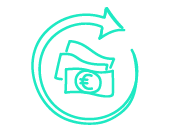 LIFE IS TOO SHORT
TO GET STRESSED
No time for a healthy lifestyle?
5 portion of fruit and vegetables, a varied menu and a balanced diet every day are the key to a healthy lifestyle - hardly feasible for you due to the stressful everyday working life though?
Let's be honest: it's the same for us! That's why we developed the BRAINEFFECT ANTIOXIDANTS.
Your smoothie in capsule form
Just one capsule a day contains vitamins and trace elements from more than 19 types of fruit, vegetables, berries and spices, which can help your body to protect itself from cellular stress in demanding times. Furthermore, the BRAINEFFECT ANTIOXIDANTS contain natural vitamin C from camu camu fruit extract and zinc, which supports your immune system. It's just perfect for everyone who wants to support his immune system. Focus on your goals, not on your stress! Dietary supplement with zinc, vitamin C and plant extracts (60 capsules per pack)
ESSENTIALS ANTIOXIDANTS contains: Camu-Camu Fruit Extract (contains 25 % Vitamin C), Plant Substance-Mix (Coffea Arabica Extract, Green Tea Extract, Broccoli Sprout Concentrate, Onion Extract, Apple Extract, Quercetin, Tomato Concentrate, Broccoli Concentrate, Camu Camu Concentrate, Maltodextrin, Acerola Extract, Acai Concentrate, Turmeric Concentrate, Garlic Concentrate, Basil Concentrate, Oregano Concentrate, Cinnamon Concentrate, Carrot Concentrate, Elderberry Concentrate, Mangosteen Concentrate, Blackcurrant Extract, Blueberry Extract, Sweet Cherry Concentrate, Raspberry Concentrate, Spinach Concentrate, Chokeberry Concentrate, Kale Concentrate, Blackberry Concentrate, Silicon Dioxide, Bilberry Extract, Brussels Sprout Concentrate), Hydroxypropylmethylcellulose (plant-based capsule shell), Rice Flour, Bamboo Shoot Extract, Zinc Bisglycinate

Ingredients ESSENTIALS ANTIOXIDANTS
| | | |
| --- | --- | --- |
| Ingredients | per capsule (recommended daily dose) | % NRV* |
| Camu Camu Fruit Extract | 320 mg | ** |
| - of which Vitamin C | 80 mg | 100 % |
| Zinc | 5 mg | 50 %) |
* Percentages for nutrient reference values (NRV) according to Regulation (EU) No 1169/2011
** No nutrient reference values (NRV) available
Suggested use:
One package contains 60 capsules. We recommend taking a maximum of one capsule unchewed with sufficient liquid every day. 
Storage:
Make sure you always keep the product dry and cool.
Note:

Food supplements do not replace a balanced and varied diet or a healthy lifestyle. The recommended daily intake must not be exceeded. Keep out of the reach of children.
Our tip:
The vitamin D3 OIL is the ideal complement to the ANTIOXIDANTS. It supports your immune system with the sun vitamin if you don't have time for a balanced diet or if you see the sun too rarely. KRILL BOOST with the valuable omega-3 fatty acids DHA and EPA support your mental performance. STRESS LESS provides you with THE toolbox for your well-being in challenging times.
WHO IS ANTIOXIDANTS SUITABLE FOR?
You live and work intensively. There is always something going on with you. Your passion is to challenge yourself. Mental stress? Wrong! But too often, a balanced, healthy diet falls by the wayside. Protect yourself and your body from oxidative stress with the right ingredients. With the BRAINEFFECT ANTIOXIDANTS.

WHAT IS OXIDATIVE STRESS AND HOW CAN YOU REDUCE IT?
The so-called free radicals can cause stress at the cellular level. These are oxygen compounds that your body produces itself as part of certain metabolic processes. But even excessive sports, a lot of stress and UV light can fuel the production of radicals. If at some point the critical number of radicals is exceeded, this has a negative effect. ANTIOXIDANTS can help with this. They hunt for free radicals and destroy them so that you stay in balance.
WHICH FOODS CONTAIN ANTIOXIDANTS?
Antioxidants are mainly present in plant-based foods such as fresh fruit and vegetables. Nuts and seeds also contain these important helpers. Selenium, zinc, vitamins B2, C and E are particularly important. You can find them mainly in ...
- Tomatoes
- Spinach
- Peppers
- Garlic
- Broccoli
- Strawberries.
No time to plan your meals for the day? Then you can alternatively use one capsule of ANTIOXIDANTS every day. It contains a colorful mix of numerous fruit and vegetable extracts.


CAN I COMBINE ALL ESSENTIALS WITH EACH OTHER?
The products in our Essentials Line together form the foundation for your successful day. They give you all the basic nutrients you need to be optimally provided if you miss out on a healthy and balanced diet in challenging times. All ingredients are coordinated so that they complement each other ideally.
More Information

| | |
| --- | --- |
| Pre-sale | No |
| Geld-Zurück-Garantie Satz | with money-back guarantee |
| Inhalt | Content: 60 capsules (37,2 g) |
| Grundpreis Angabe | EUR 66,93 / 100 g |
| Dosage form | Capsules |
| Diets | Gluten-free, Ketogenic, Lactose-free, Low Carb, Vegan, Vegetarian |
| Your goals | Essentials |
| Delivery Time | 2-3 days |