Shake. Drink. Spray. Good night!
Ideal vegan evening snack with high protein & fibre content

Melatonin spray to help you fall asleep faster

Save with the bundle price
Regular Price
€54.80
Special Price
€48.30
Delivery time: 3-6 days within Europe
Light evening snack
with proteins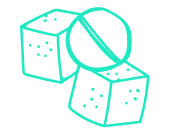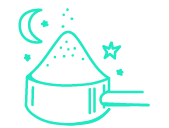 Special ingredients for
the evening hours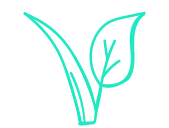 100 % plant
based ingredients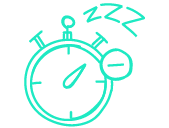 Reduced time to sleep thanks to melatonin
EVENING RECOVERY
FOR A GREAT NEXT DAY
Upgrade your bedtime routine
You rock every day, whether in the office or at university. You think about a lot, but too rarely about a nutritious, healthy dinner. You simply don't have the time for that. After an eventful, packed day, you still don't want to miss anything, come to rest and gather strength for the new day? Then we have the right package for you! The DEEP SLEEP BUNDLE.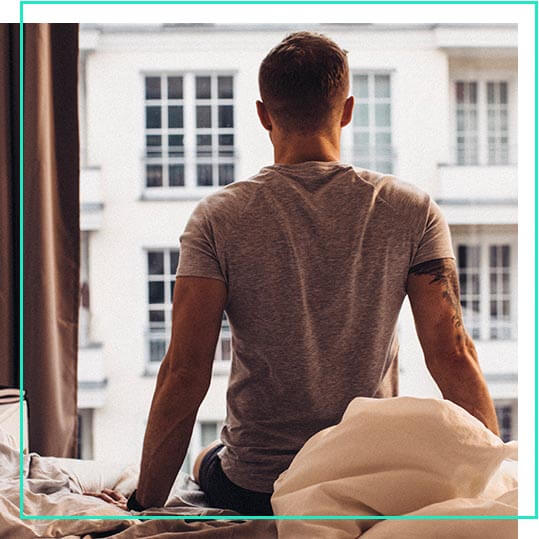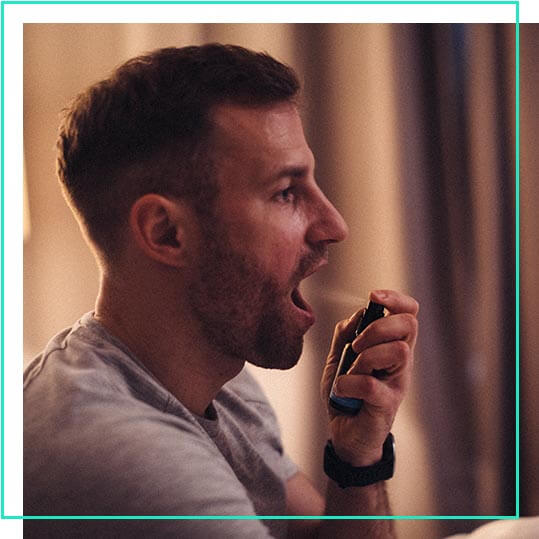 3,2,1 - Your evening begins!

NIGHT MODE provides you with vegan proteins and valuable fibre without any industrial sugar. The special BRAINEFFECT Night Time Blend made of ashwagandha and lemon balm as well as magnesium for your nerves make the shake the perfect companion for your evening routine.
SLEEP SPRAY with melatonin is your support for falling asleep when you can't get down in the evening. So even a short evening can't throw you off track.
Nutritional supplement with melatonin, plant extracts and sweeteners
(1 bottle equals 30 ml)
SLEEP MELATONIN SPRAY contains: water, sweetener: sorbitol, glycerine; ashwagandha extract, acidifier: citric acid; lavender extract, flavour: lemon, mint, preservatives: sodium benzoate, potassium sorbate; melatonin, pyridoxine hydrochloride (vitamin B6)


Ingredients SLEEP MELATONIN SPRAY
| | | |
| --- | --- | --- |
| Ingredients | per spray stroke | % NRV* |
| Melatonin | 0,125 mg | ** |
| Ashwagandha-extract | 0,65 mg | ** |
| Lavender-extract | 0,216 mg | ** |
| Vitamin B6 | 0,026 | 15 % |
| Ingredient per daily dose | 8 spray strokes | |
| Melatonin | 1 mg | ** |
* Percentages for nutrient reference values (NRV) according to Regulation (EU) No 1169/2011 (8400 kJ/2000 kcal)
** No nutrient reference values (NRV) available  
Dietary supplement with vegetable proteins, plant extracts, magnesium and sweeteners (530 g per can)
NIGHT MODE contains: Carob Bean Protein, Sunflower Protein, Pea Protein, Hemp Protein, 9,4 % strongly de-oiled Cocoa Powder, 7,6 % Grated Coconut, de-oiled Flax Flour, 5 % Coconut Milk Powder, Thickener: Guar Gum, Ground Cinnamon Bark, Natural Flavouring, Magnesium, Ashwagandha Extract, Ground Lemon Balm Leaves, Passion Flower Extract, Sweetener: Steviol Glycosides
Recommended daily dose (= portion): 53 g.
Nutrition table
Nutritional value
per portion
(% NRV*)
per 100 g

Energy (kJ/kcal)

858 / 206 

1618 / 388

Fat (g)

8,1 (12 %)

15

- of which saturates

 (g)

4,7 (24 %)

9

Carbohydrates (g)

5,5 (2,1%)

10

- of which sugars (g)

2,4 (2,7%)

4,5

Fibre (g)

11 (**)

21

Protein (g)

22 (44 %)

42

Salt (g)

0,44 (7,3 %)

0,82
Ingredients NIGHT MODE
Ingredients
per portion
(% NRV*)
per 100 g

Ashwagandha Extract

350 mg (**)

660 mg

Passion Flower Extract

236 mg (**)

446 mg

Lemon Balm Leaves

250 mg (**)

472 mg

Magnesium

56,3 mg (15%)

106 mg
* Percentages for nutrient reference values (NRV) according to Regulation (EU) No 1169/2011
** No nutrient reference values (NRV) available
Dosage SLEEP SPRAY:

8 sprays (= 1 mg melatonin) 20 minutes before bedtime. It can be started with half the dosage or less. SLEEP SPRAY can also be used after brushing your teeth as it does not contain sugar and has a fresh mint taste.
Note:

Food supplements do not replace a balanced and varied diet or a healthy lifestyle. Consume no more than the recommended daily intake. Keep out of the reach of children. Do not use it immediately before driving.

Pregnant women and nursing mothers should refrain from taking melatonin, as the study situation does not allow an assessment of the effects of long-term intake.
Usage & Dosage NIGHT MODE:
Mix 53 g powder (3.5 measuring spoons) with 400 ml water or unsweetened plant milk in a shaker to get a creamy drink about two hours before bedtime. Ready to drink in less than two minutes. Meal Prepping can be as simple as that!
Storage:
Make sure that you always store the product in a dark, dry and cool place.
Our tip:
The late-night snack NIGHT MODE is ideally complemented by the SLEEP SPRAY with melatonin, your sprayable sleep aid in the evening if falling asleep takes longer. Right after your workout, RECHARGE is the best choice. It provides you with zinc for your immune system and many important amino acids.
Note:
Dietary supplements are not intended to be used as a substitute for a balanced and varied diet as well as a healthy lifestyle. The recommended daily dose should not be exceeded.
WHO IS THE MELATONIN SPRAY SUITABLE FOR?

Have you had a stressful day and can't fall asleep? Have you been working out tonight? The melatonin spray is suitable for people who have difficulty falling asleep and want to shorten the time it takes for them to fall asleep. Furthermore, SLEEP SPRAY with natural melatonin is suitable for shift workers whose natural day-night rhythm has been shifted. They sometimes need to sleep at unusual times (e.g. in the morning), which is not always easy. Long-distance travellers can also use SLEEP SPRAY to return to their natural biorhythms more quickly and to reduce subjective feelings of jet lag. The melatonin spray is also interesting in principle for athletes who have to fight against increased cortisol levels in the evening (due to late training sessions or competitions), in order to get to sleep faster. SLEEP SPRAY is not suitable for children or pregnant women.


WHEN SHOULD I TAKE SLEEP SPRAY?

SLEEP SPRAY should be used about 20 minutes before bedtime. You can also use SLEEP SPRAY after brushing your teeth, because it does not contain sugar.


HOW DO I ADMINISTER THE CORRECT DOSE OF SLEEP SPRAY?

SLEEP SPRAY can be used and dosages administered individually and completely as required. We recommend taking 0.5 mg to 1 mg of melatonin at bedtime to achieve the desired effect. 1 mg melatonin corresponds to 8 spray doses. When used in this amount, SLEEP SPRAY lasts for 1 month.
DOES THE MELATONIN SPRAY HAVE ANY SIDE EFFECTS?

SLEEP SPRAY contains the same main ingredient as our SLEEP capsules: melatonin. Melatonin is 100% safe and can be taken daily. There are no habituation effects. 1 mg of melatonin corresponds to the content found in 60 pistachios. Unlike chemical sleeping pills, it is neither addictive nor it is possible to overdose on it. Furthermore, melatonin does not affect the natural REM phases in your sleep cycle. In other European countries and in the US, melatonin has been available as a gentle sleep aid for years and has been used millions of times by athletes, office professionals, and everyday heroes. Side effects at such low doses as 0.5 to 1 mg per night are not yet known.


WHAT IS THE ADVANTAGE OF A MELATONIN SPRAY OVER CAPSULES?

As the melatonin spray is administered orally, the active ingredient can be absorbed directly through the mucous membranes. This is a great advantage over melatonin capsules, which first dissolve in the stomach and have to be digested. A sleep spray does not have to take the long detour through the digestive system, meaning that a faster onset of the effects can be expected.
WHO IS NIGHT MODE FOR?
Are you a committed office athlete, high performer or ambitious athlete and it seems that every day simply doesn't have enough hours? A healthy lifestyle is important to you, but unfortunately, there is often not enough time for shopping? You still pay close attention to what you eat, because you know that your food is your fuel, even in the evening. NIGHT MODE is made for people like you. Easy. Functional. Delicious.
WHEN SHOULD I DRINK NIGHT MODE AT THE LATEST IN ORDER TO SLEEP WELL?
A stomach that is involved in digestion can either keep you from sleeping or be associated with restlessness. Not the best if you want to get up fit from bed on the following day. To avoid this, we recommend to take NIGHT MODE at least two hours before bedtime. In this way your body will have enough time to process the ingested food and you can sleep without stomach heaviness.
WHICH PLANT MILK IS RIGHT FOR NIGHT MODE?
If you strictly pay attention to your calorie intake and just want to have a small snack in the evening, 400 ml of water is the right choice. This way you get about 200 kcal. If you want it to be a little more filling, you can also use plant milk. Better if unsweetened. Everything else is left to your individual sense of taste. Whether oat, almond or coconut milk - just choose by guess and by gosh. Anything you like is allowed!
CAN I COMBINE NIGHT MODE WITH BRAINEFFECT SLEEP SPRAY?
Establishing the right routines is crucial on the way to the best version of yourself. This applies to the start of the day as well as to the end of it. If you don't want your late workout and answering the last mails to take your sleep away, you can easily combine NIGHT MODE with SLEEP SPRAY, which contains the sleep hormone melatonin and shortens the time you need to get asleep.
CAN I DRINK NIGHT MODE IN THE MORNING OR DURING THE DAY?
The BRAINEFFECT Night Time Blend has been specially conceived for the evening. Nevertheless, you can take the shake at another time without problems. You profit from its ingredients also during the day!
More Information

| | |
| --- | --- |
| DIETS | Gluten-free, Lactose-free, Low Carb, Vegan, Vegetarian |
| YOUR GOALS | Sleep & Recovery |
| Lieferzeit | 2-3 Tage |