Don't give jetlag a chance
With 1 mg melatonin to help you fall asleep faster (take before bedtime)

German Quality

Anti-fatigue with vitamin B6
Delivery time: 3-6 days within Europe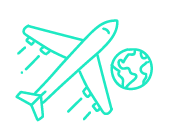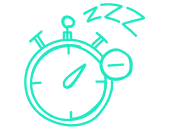 Fall asleep faster
with melatonin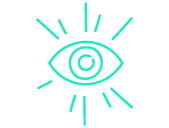 Anti-fatigue
with vitamin B6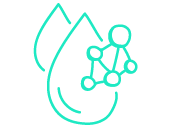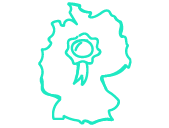 Developed and tested
in Germany
PRODUCTIVE AT THE
OTHER END OF THE WORLD
Fight the jetlag!

You just wanted to relax and enjoy your vacation, but instead of recovering, jet lag strikes? Your business trip to the USA is giving you sleepless nights and the morning meetings are anything but productive for you? We know your time is precious. ANTI-JETLAG gives you energy during the day (with vitamin B6) and sleep at night (with the sleep hormone melatonin). So you can get the most out of your trip! Your perfect companion on the other end of the world.
Your dream team for every time zone

Our innovative ANTI-JETLAG package consists of two components: the activating AWAKE with the anti-fatigue vitamin B6 and caffeine and the sleep-supporting SLEEP, your sleep aid with melatonin. Both are at your side and support you in adapting to the new time conditions. Numerous jetsetters are already using ANTI-JETLAG. You can benefit from our tested ingredients too and Get Sh*t Done!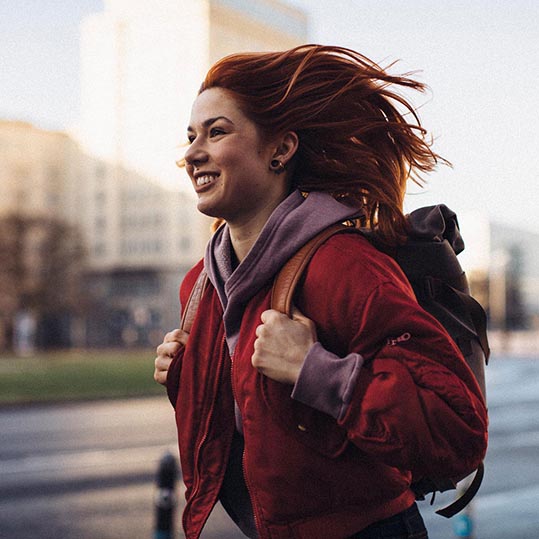 Nutritional supplement with greentea extract, caffeine, minerals, vitamins, melatonin and plant extracts
SLEEP contains: magnesium, lemon balm leaf extract, passion flower extract, vegan plant capsule, microcrystalline cellulose (plant filler), black pepper extract, melatonin


AWAKE contains: greentea extract, caffeine, chlorella powder, rice extract, vitamin B6, vitamin B1, vitamin B12


30 capsules per pack (10 SLEEP, 20 AWAKE)
Ingredients SLEEP
Ingredients

per 2 capsules
(daily dose)

% NRV*

Melatonin

1.0 mg

**

Magnesium

57.6 mg

15 %

Lemon balm extract

250 mg

**

Passion flower extract

250 mg

**

Black pepper extract

11 mg

**

- of which piperine

10 mg

**
Ingredients AWAKE
Ingredients

per capsule

% NRV*

per 4
capsules

% NRV*

Greentea extract

67 mg

*

*

268 mg

**

Caffeine

40 mg

*

*

160 mg

**

Vitamin B6

2 mg

142 %

8 mg

568 %

Vitamin B1

1.4 mg

127 %

5.6 mg

508 %

Vitamin B12

1 µg

40 %

4

µg

160 %
* Nutrient refernce values (NRV) according to EU regulation 1169/2011
** Nutrient refernce values (NRV) not available
Dosage:
SLEEP: Take 2 capsules approx. 90 to 60 minutes before bedtime with sufficient liquid. To reduce subjective feelings of jet lag: take 2 capsules before bedtime on the first day of travel and 2 capsules before bedtime at your destination, without chewing and with plenty of liquid.
AWAKE: You can dose the capsules based on your individual needs. We recommend not exceeding the daily dose of 160 mg of caffeine (4 capsules). Capsules should be taken with sufficient liquid.



Usage & duration of effects:
SLEEP can be taken both on a case-by-case basis and over the long-term. It takes effect straight away upon first ingestion. Longer-term use is possible. There are no known habituation effects.
You can dose AWAKE based on your individual needs. We recommend not exceeding the daily dose of 160 mg of caffeine (4 capsules). Corresponds to the amount of caffeine in 4 espressos. Capsules should be taken with sufficient liquid.



Our tip:
ANTI-JETLAG is ideally complemented with MOOD for daily well-being or with FOCUS plus vitamin B5 for mental power during the day.
Storage:
Store in a cool, dry, and dark place.
Note:
Food dietary supplements are not intended to be used as a substitute for a balanced and varied diet and a healthy lifestyle. The recommended daily dose should not be exceeded. Keep out of the reach of children. Do not use immediately before driving or undertaking heavy workloads.
Pregnant women and nursing mothers should refrain from taking melatonin, as the study situation does not allow an assessment of the effects of long-term intake.
WHICH OF THE ANTI-JETLAG CAPSULES DO I HAVE TO TAKE IF I AM FLYING WEST?

When travelling west, e.g. to New York, the day "gets longer". So you get a few extra hours and need to bridge more time. If your eyes keep falling shut at the most inappropriate times, take AWAKE with plenty of water as necessary. One capsule contains the anti-fatigue vitamin B6 and as much caffeine as a cup of espresso. Dose with caution. Refrain from taking any caffeine at least 5 hours before going to bed.


WHICH OF THE ANTI-JETLAG CAPSULES DO I HAVE TO TAKE IF I AM FLYING EAST?

When travelling east, e.g. to Shanghai or Sydney, the day "gets shorter". It is therefore easier for you to stay awake at your destination than to force your body to sleep. If you have problems falling asleep at your destination, SLEEP with its melatonin can help you. Take at least 2 capsules shortly before bedtime with plenty of liquid. Continue to take at least one capsule before bedtime over the next few days to get your body used to the new rhythm.
HOW QUICKLY DOES ANTI-JETLAG TAKE EFFECT?

For both AWAKE and SLEEP, it takes some time for you to feel the effects after ingestion. The reason: the capsules first have to dissolve in the stomach. This can take about 30 to 90 minutes. You should therefore be particularly careful with the caffeine capsules, and start with only 2 capsules. If still no effect has set in after about 1 hour, you can take two more capsules if necessary. Note that the effect cannot be compared to that of energy drinks. You'll be waiting a long time for a sudden, popping-awake reaction! Instead, AWAKE provides you with a long and continuous supply of energy.


WHAT SIDE EFFECTS MIGHT I NOTICE FROM ANTI-JETLAG?

Remember not to take more than four AWAKE capsules per day in order to avoid unwanted side effects. You can also take SLEEP daily, because melatonin is 100 % safe. There is no risk of dependency and it is not possible to overdose. In other European countries and in the US, melatonin has been available as a gentle sleep aid for years and has been used millions of times by athletes, office professionals, and everyday heroes.
More Information

| | |
| --- | --- |
| Pre-sale | No |
| Geld-Zurück-Garantie Satz | with money-back-guarantee |
| Inhalt | Content: 30 capsules (9,1 g) |
| Grundpreis Angabe | EUR 216,30 / 100 g |
| Dosage form | Capsules |
| Diets | Gluten-free, Lactose-free, Vegan, Vegetarian |
| Delivery Time | 2-3 days |